Bathroom of the Future 2025

Pratt x American Standard


Together with Constantin Boym, Jess Smith, and Alex Thompson with Pratt Institute's Design Clinic research accelerator, and sponsored by American Standard, we addressed the challenges of water conservation in the bathroom through novel construction techniques and prefabrication. Through our research, we identified several themes of inquiry: phytoremediation, biomimicry, and ritual experience of bathing.



Proposing Solutions
Our near-future solution proposed a grey-water system rerouting shower water to the toilet via phytoremediation--that is, cleaning the shower water with wetland plants that remove chemicals and particulates. This is made possible through a prefabricated wall unit that encloses the plumbing in one space. Biomimetic tiles that channel water like the surfaces of leaves take full advantage of surface moisture and collect it back into the system. Our bathroom further integrates technology with nature by using air plants to moderate humidity and create an atmosphere of calm.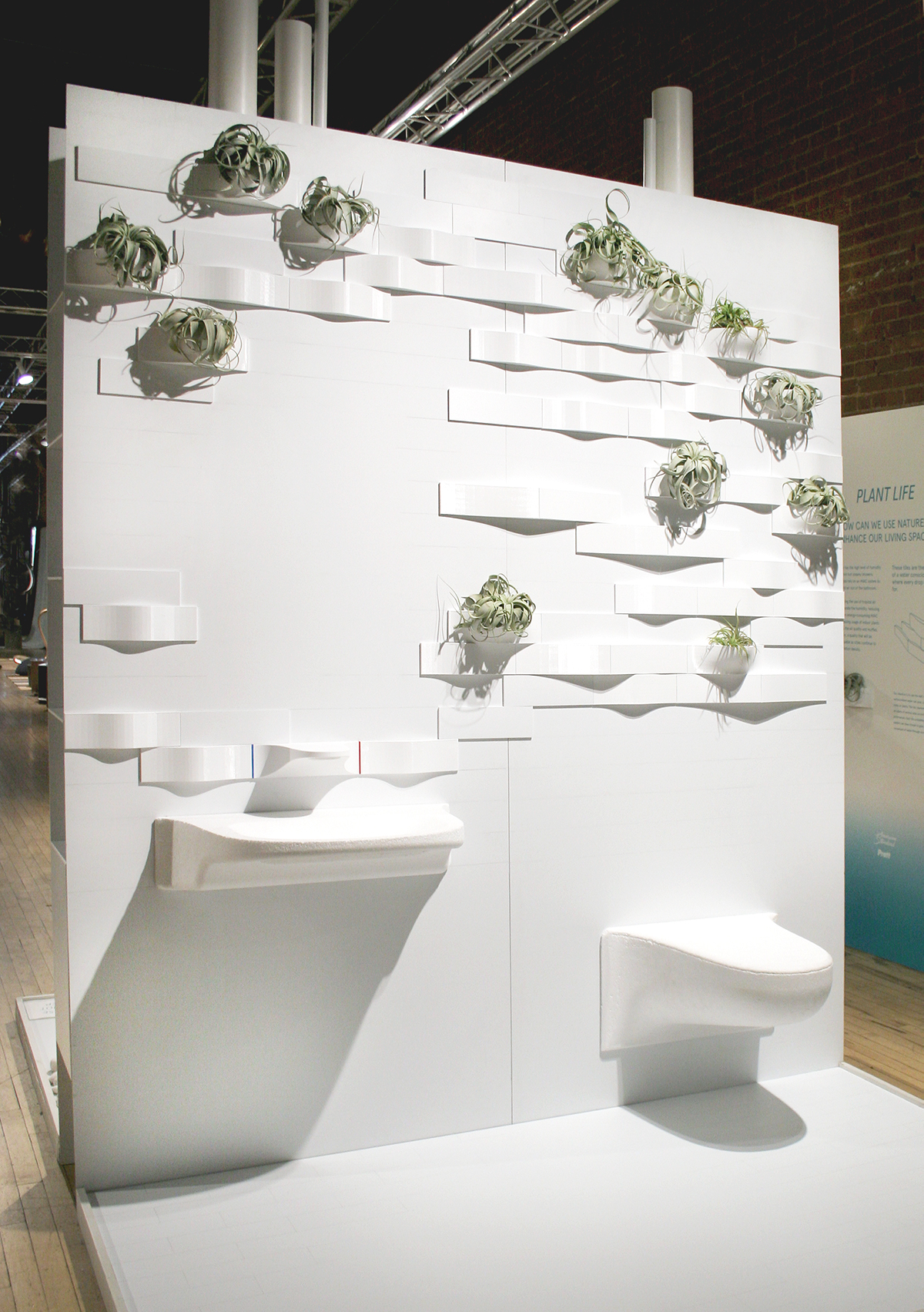 photos by c. boym
More Info at Core77